This was bound to happen sooner or later, it was really just a matter of time. I don't think I would mind wearing all blue all day, every day.
(Look at me hardly keeping my eyes open because of the weird sunlight, ha ha.)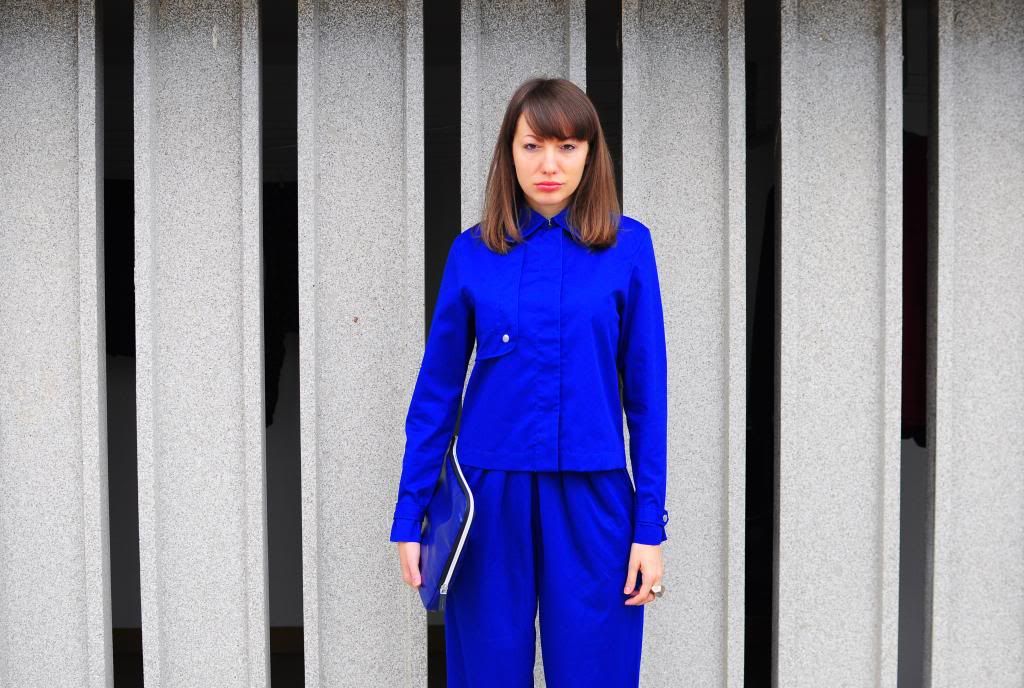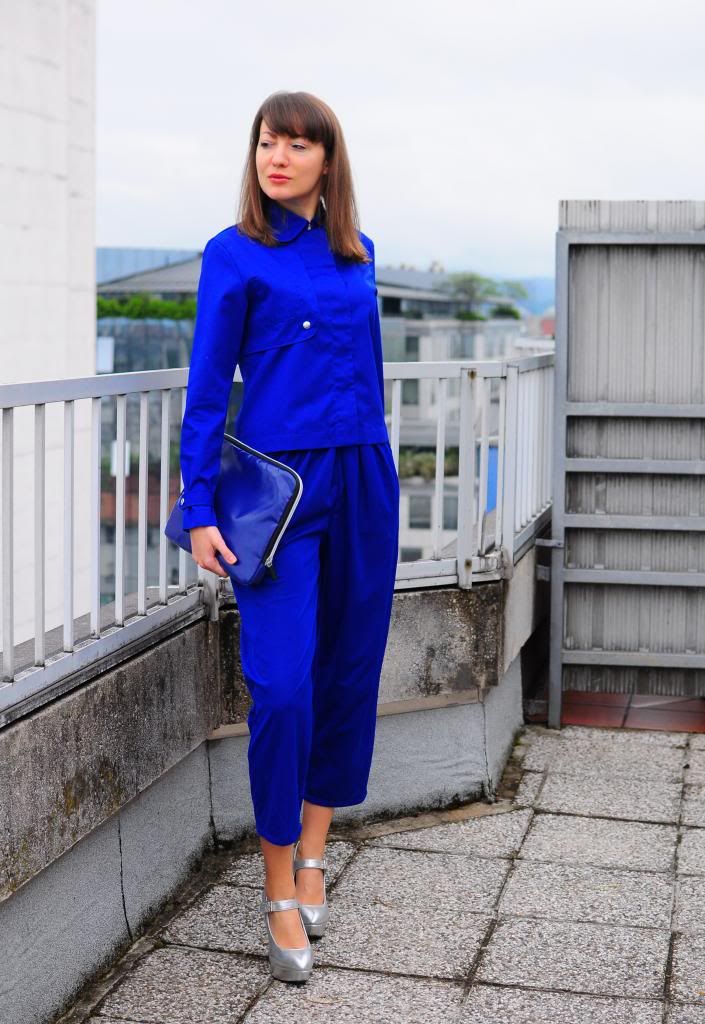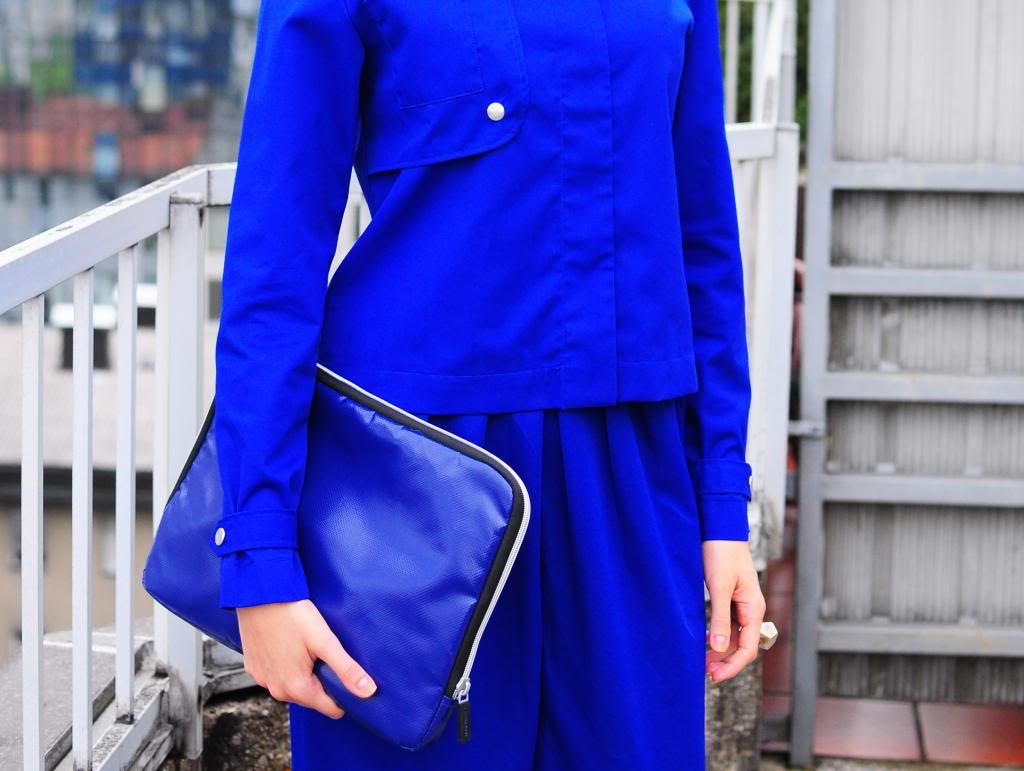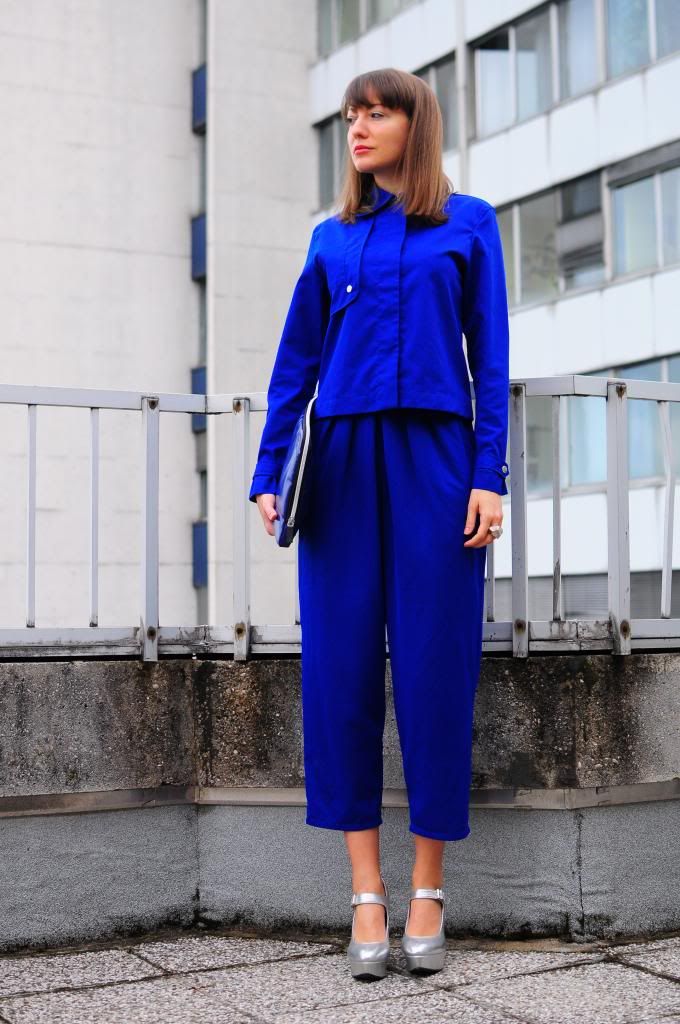 shirt, shoes: ASOS / pants: vintage / bag: IKEA laptop case / ring: Angie Gooderham
Any similarity with the photo below is purely coincidental ... or is it? (Now that's the kind of stuff I'd put in "inspo posts" if I did that shit!)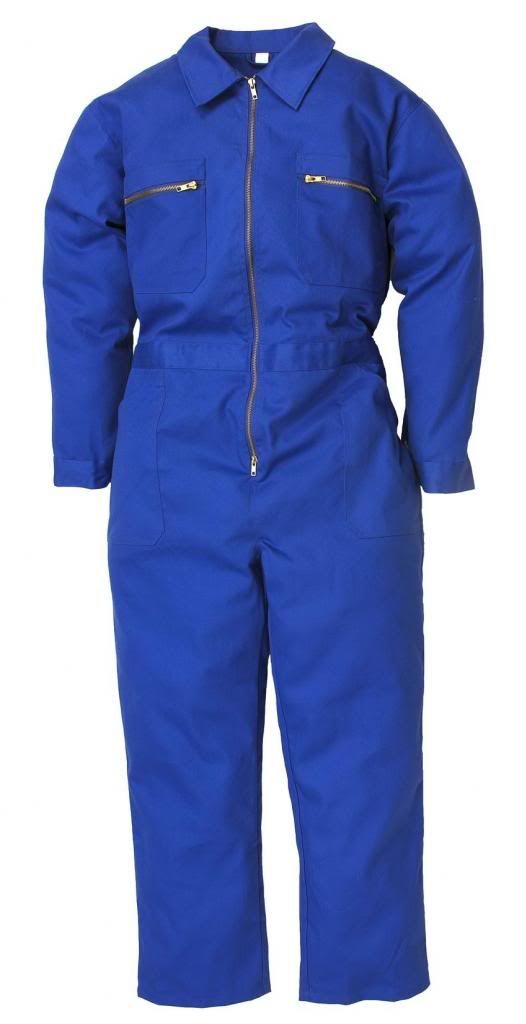 photo source: kaysuniforms.com
Note: I've given my Tumblr account a revamp and rediscovered the joy of "tumbling" (i.e., hoarding appealing images). Should this kind of stuff be relevant to your interests,
click here
.